They can provide a great extension for startups' development and design teams. Working for GitLive they were very engaged and put a lot of effort into improving our product.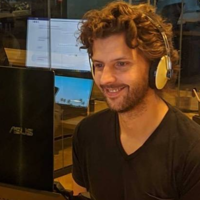 Nicholas Bransby-Williams
GitLive - CEO
Trusted by both innovative startups and large international companies.
Member of Software Development Association Poland.
What we do
We can cover the whole process and product development life cycle but we're also open to sending our developers and designers on a mission to join your team. We're comfortable working closely with business managers to creatively place digital products into their strategy.